Tasty Noosa & Surrounds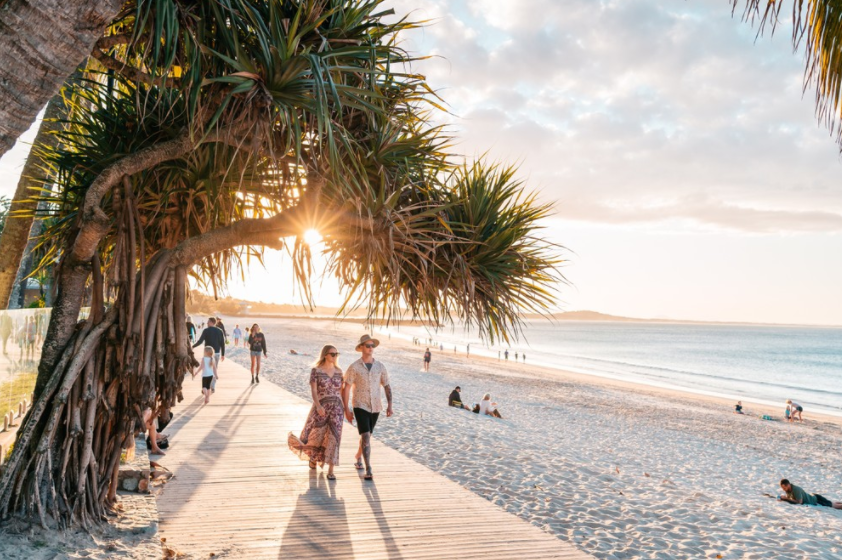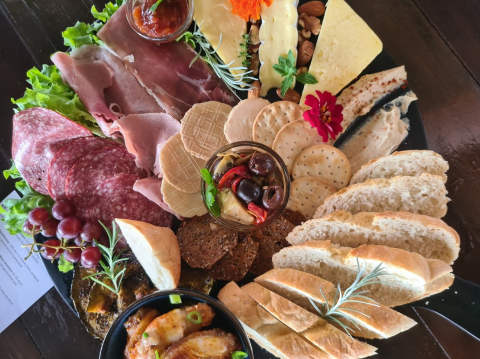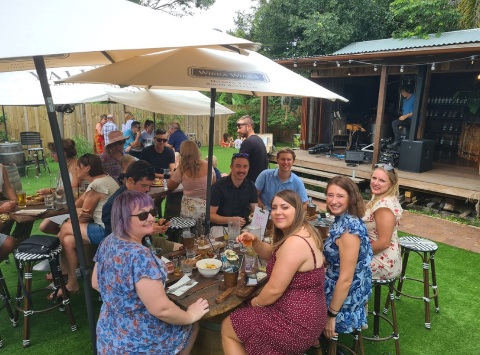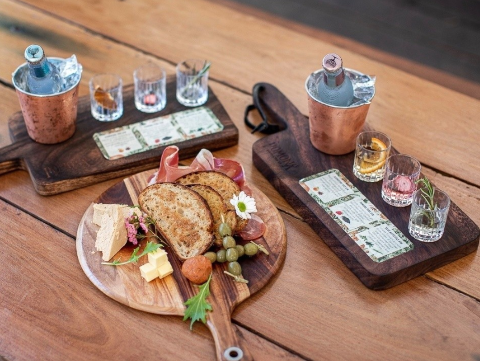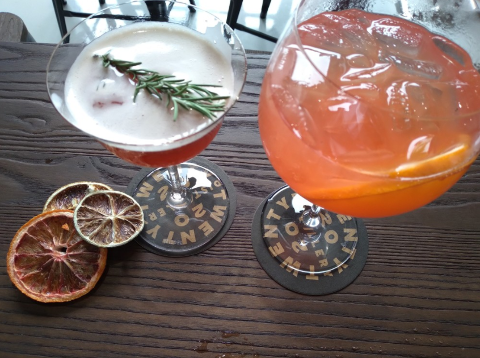 Duration: 6 Hours (approx.)
Location: Queensland
Product code: TNS
From its world famous beaches, boutique shopping, bars and restaurants to Everglades, National Parks and rolling green valleys of the Noosa Hinterland, this region is thriving with passionate, creative locals creating world class products.
Duration
Full day approx. 6hrs
Pick up: 10am
Tour time: 11am - 5pm
Drop off approx.: 5.30pm
About
Join us as we discover beautiful Noosa and beyond on this full day tour. Whether you're a foodie, craft beer fan, wine connoisseur or a spirit lover, this tour has something for everyone.
Your experience begins with your tour guide picking you up from your accommodation and welcoming you aboard our air-conditioned vehicle. Travelling through Noosa National Park, your guide will explain the key features of the Park and its endangered wildlife, Noosa Everglades - one of only two everglades systems on Earth and the area's indigenous history.
Your first destination is beautiful Dingo Creek Vineyard, nestled in the hills of Traveston, where you'll meet owners Doug and Michelle, who'll take you through the history of the vineyard, the story behind their unique wine labels and lead your wine tasting session.
They'll teach you the art of swirl, sniff and sip during an interactive wine tasting of 6 of their finest. Then relax on the deck overlooking the vineyard while feasting on scrumptious grazing platters of cheese, cold cuts, dried and fresh fruit, nuts, dips and breads. To help you remember your experience, you take home your very own, etched Dingo Creek Vineyard wine glass.
Your next destination, Pomona Distilling Co. is a venue in a league of its own. Situated in the historical site of the original Pomona Bakery of the early 1900's, their small batch Gin is famous throughout the region. They use an activated charcoal filtration with wood & peat moss to polish the spirit and remove impurities giving a smooth, clean and pure final product. Local, sustainable ingredients and native botanicals from their our own and neighbouring farms, to produce a distinct flavour that embodies the Pomona spirit.
Here you'll enjoying a tasting paddle of 3 of their famous Gin's, including their Signature Dry Gin, Pink Gin and Blue Pea Gin, while touring the unique and truly beautiful aspects of this venue including the Shipping Container Art Gallery, Stillhouse, the Cellar and enjoy live music on the Back Lawn on the weekends.
20 20 Distillery is the next destination your itinerary. Simple, stylish and uncomplicated, 20 20 Distillery is focused on delivering high end spirits made with high end ingredients.
After receiving your arrival drink, we take you upstairs for a tour of the Distillery and hear firsthand how ancient traditions inspire the methods that make their spirits unique. Produced with a simple recipe of malt, yeast and Cooroy Mountain Spring Water, distilled products are cut on the still 'the old fashioned way' by smell and taste before being hand bottled and labelled.
Heading back downstairs, you'll enjoy bar snacks and a tasting paddle of 4 gins made on site, served with paired garnishes and tonic water.
The last destination on your itinerary is Land & Sea Brewery. These passionate Craft Beer brewers take you into the action of a working brewery, explaining a methodical, in depth knowledge of how they produce their craft beer, including traditional distilling methods and the fascinating life cycles of yeast!
These guys also have a very obvious love and passion for the natural environment, which is evident in everything they do from sourcing fresh, local, sustainable ingredients, to installing solar panels and staying as close to carbon natural as possible.
Here you'll enjoy lunch and a tasting paddle of 4 craft beers of your choice.